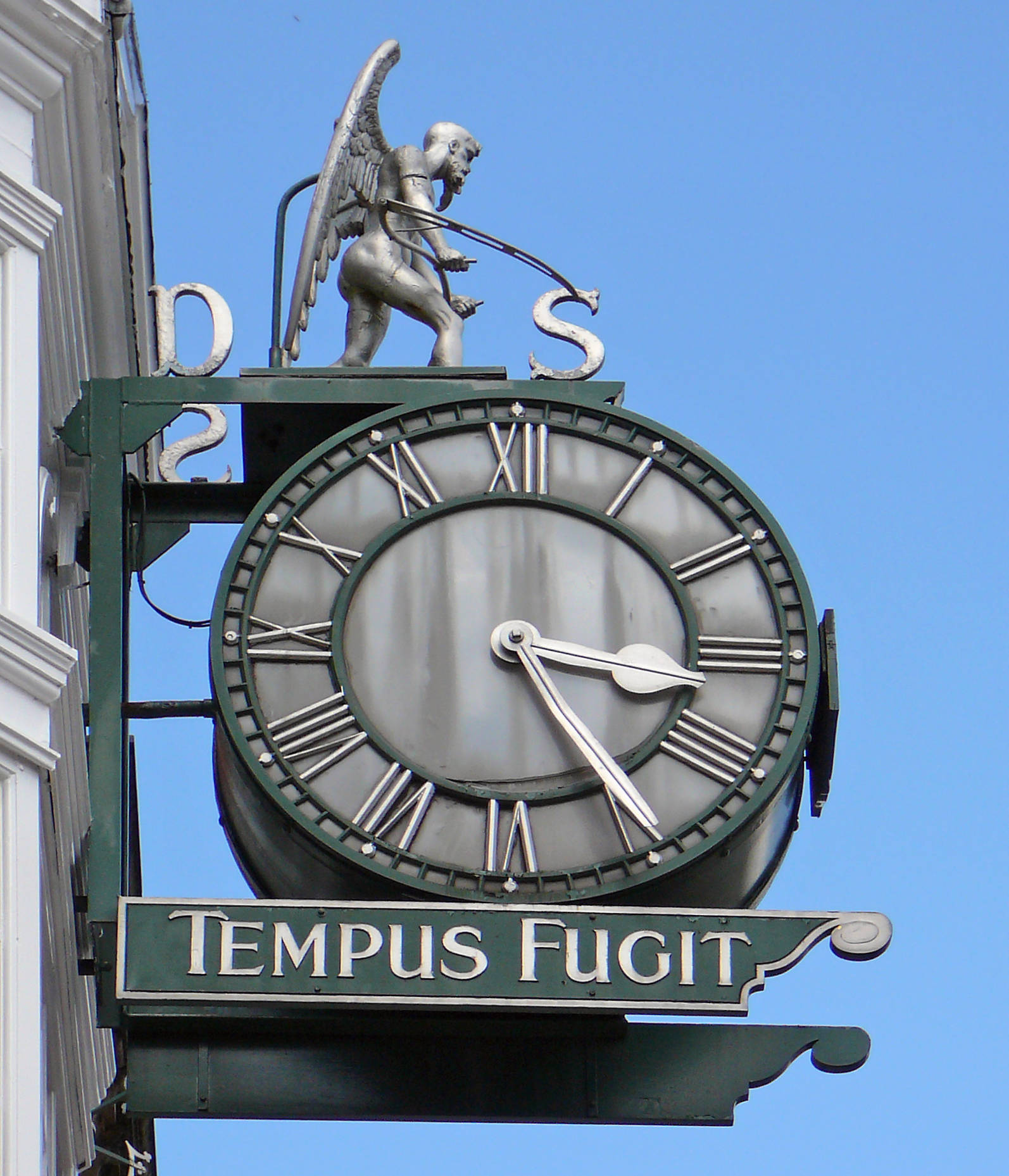 We thought about how we can assist scientists with their time management and came up with the fastest and most time saving solutions for PCR/qPCR and Sanger sequencing:
qPCR Primer NightXpress – Primers at your bench in less than a day!
Mix2Seq NightXpress – Sanger sequencing results delivered in less than a day!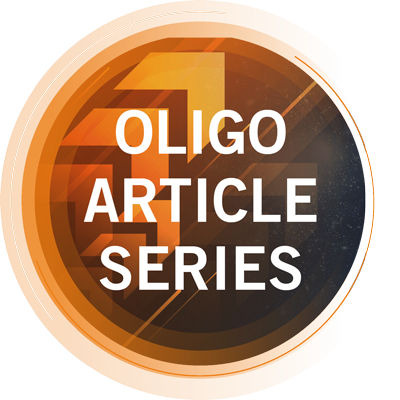 qPCR Primer NightXpress are the fastest primers for every kind of standard and real-time PCR in Europe. We produce and deliver them so fast that they will be at your bench until noon when you order until 4pm CET. And the best thing about them is that we do this for the same price and in the same quality as for our regular qPCR primers.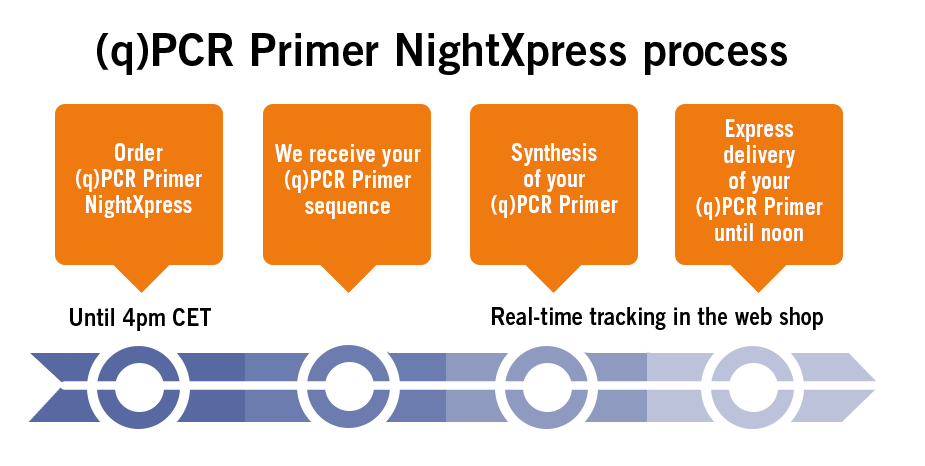 How do we provide your qPCR primers that quickly?
Upon receipt of your qPCR primer sequences that you have filled in online in the Eurofins Genomics webshop, we synthesise your qPCR primers in our oligonucleotide production facility. Here, we utilise new synthesis technology and downstream processes that were developed in-house.
The synthesis process is continuously Lean-optimised and new methods are developed and validated by our Research and Development and Process Engineering teams.
You will receive accurate and reliable primer quantities with high purity in the shortest time possible. Due to our meticulous effort to lower the salt concentration of the qPCR primers their melting temperatures (Tm) are stable.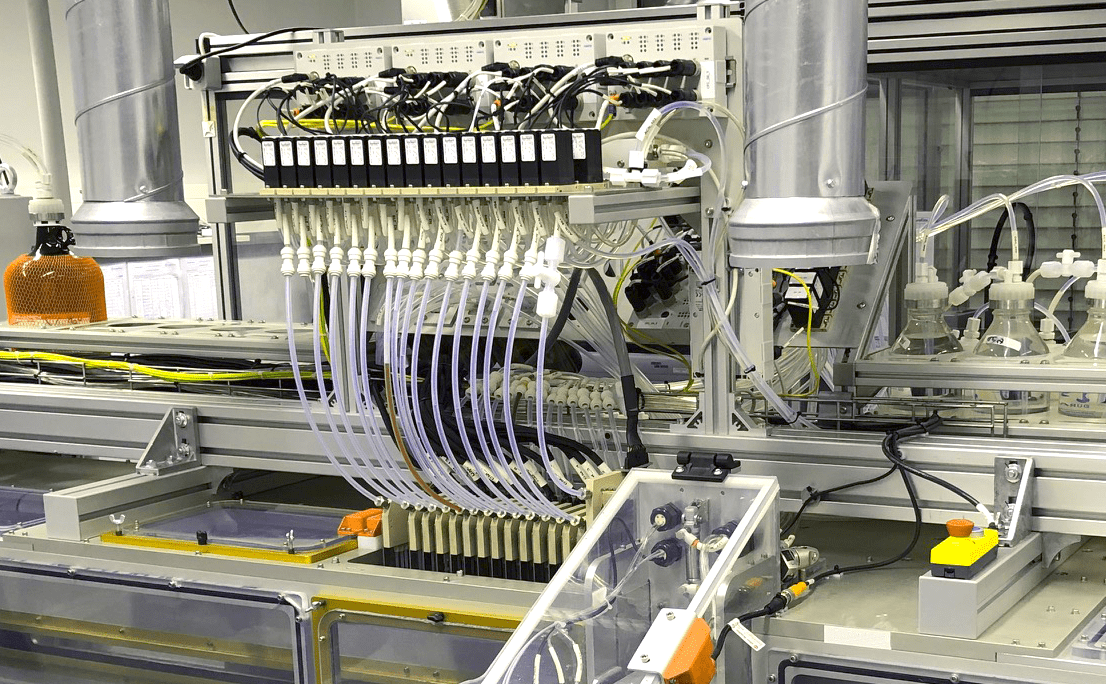 Image 1: Utilised machine in the (q)PCR Primer production process.
Subsequently, your qPCR primers are send via our express network and arrive at your bench until noon the next working day*. All in all, you will gain almost two working days, which could make a big difference for your lab work, especially if it is time-sensitive. So, there is no reason not to order qPCR Primer NightXpress!
Mix2Seq NightXpress is Eurofins Genomics' ultra-fast and highly convenient Sanger sequencing service for plasmids and PCR fragments. The Mix2Seq Kit NightXpress includes up to 96 tubes with already affixed barcodes. There is no online ordering necessary. Just pipette your DNA sample with primers into the tubes, collect them in sample bags or boxes, and drop them in an Overnight DropBox at your facility. During the same night, we will pick them up free of charge.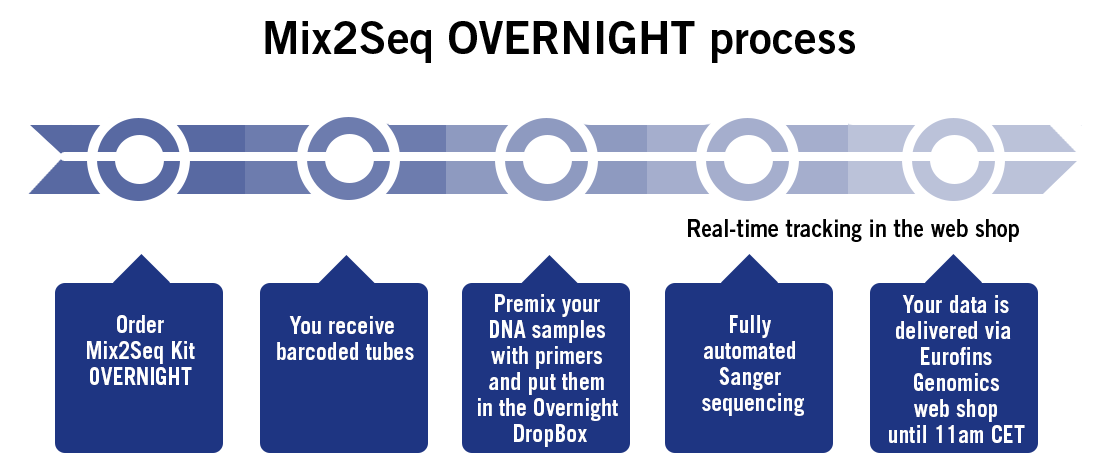 There is no Overnight DropBox nearby your facility? Contact us about the installation of a Overnight DropBox.
How do we provide your Sanger sequencing results that quickly?
This allows for tracking of the processing status of your samples throughout the pipeline. You can see the staus in rela-time in the Eurofins Genomics webshop interface.
For sample processing, we use liquid handling robots throughout the fully automated Sanger sequencing pipeline. The automation is crucial for reproducibility and result standardisation in addition to maintaining sample integrity.
In the Eurofins Genomics webshop interface, your Sanger sequencing results will be available for download next working until 11am CET.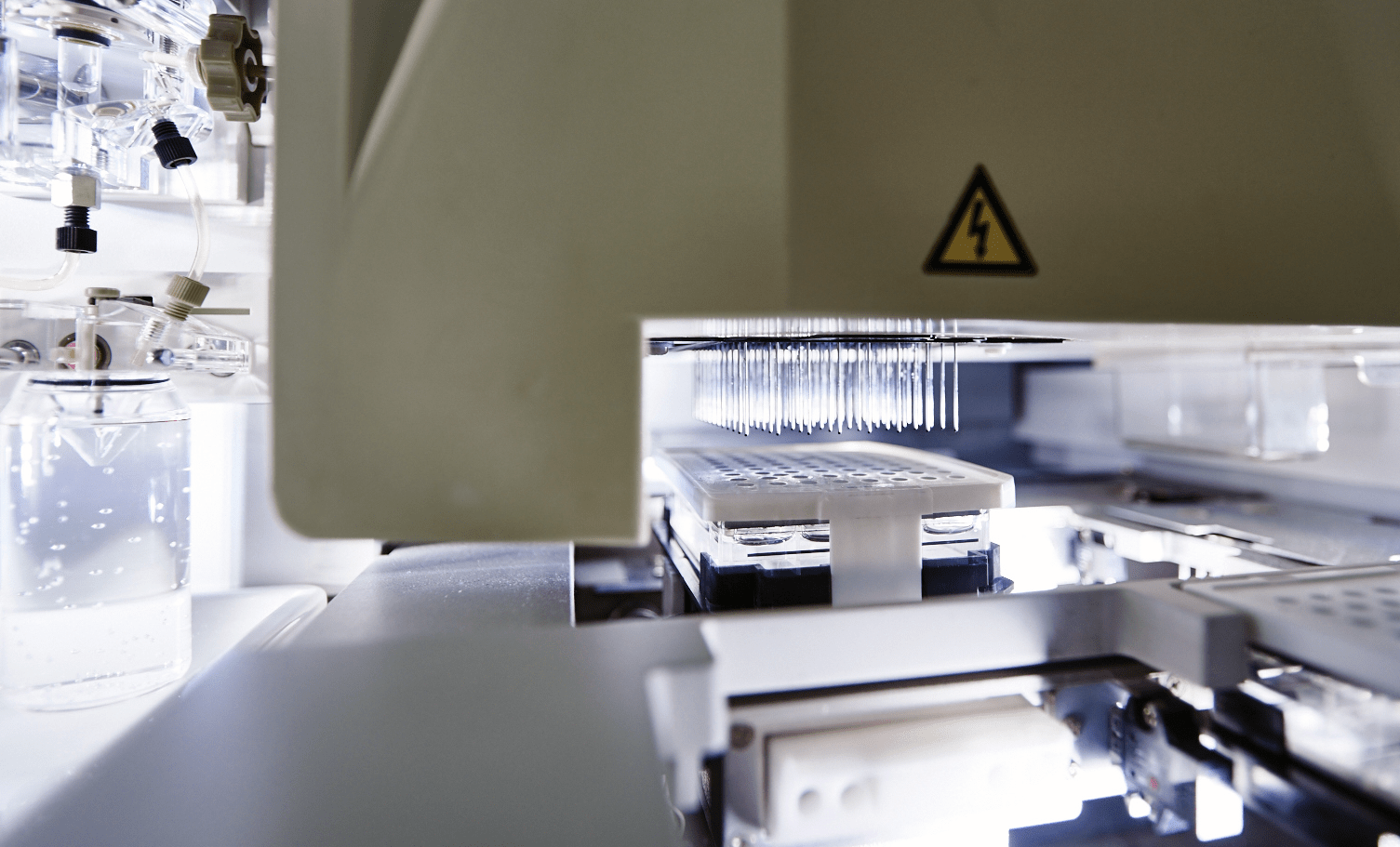 Image 2: Liquid handling robot as part of the fully automated Sanger sequencing pipeline.
When using the Mix2Seq Kit NightXpress, you will save a full day compared to usual Sanger sequencing services.
Sometimes, projects can require some extra work on the weekends. Therefore, we also offer Sanger sequencing on Friday night. Your Sanger sequence results will be available for download Saturday morning!
The online barcode management system for Sanger sequencing
The barcode management system allows you to manage your Mix2Seq kits and tubes easily and safely. As a convenient addition, we configured the barcode management system to allow you to share your Mix2Seq tubes with others in your research group.
Give our night-time express products a try and see for yourself how the management of your research time will benefit.
*In case of repetition, an extra day must be added. Available in the following European countries: AT, BE, BG, CY, CZ, DE, DK, EE, ES, FI, FR, GB, GR, HR, HU, IE, IT, LT, LU, LV, MT, NL, PL, PT, RO, SE, SI, SK where UPS is offering Express shipment. Please check for your area: https://wwwapps.ups.com/ctc/request?loc=en_DE