Fig 1: Difference between human primary cell culture and cell line (Oyeleye, O. et al., 2016)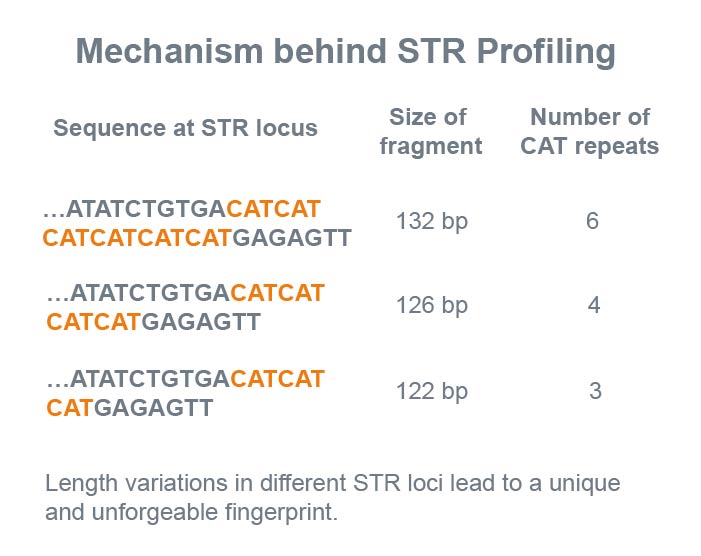 Fig 2: Illustration of the principle behind using STR profiling for DNA fingerprinting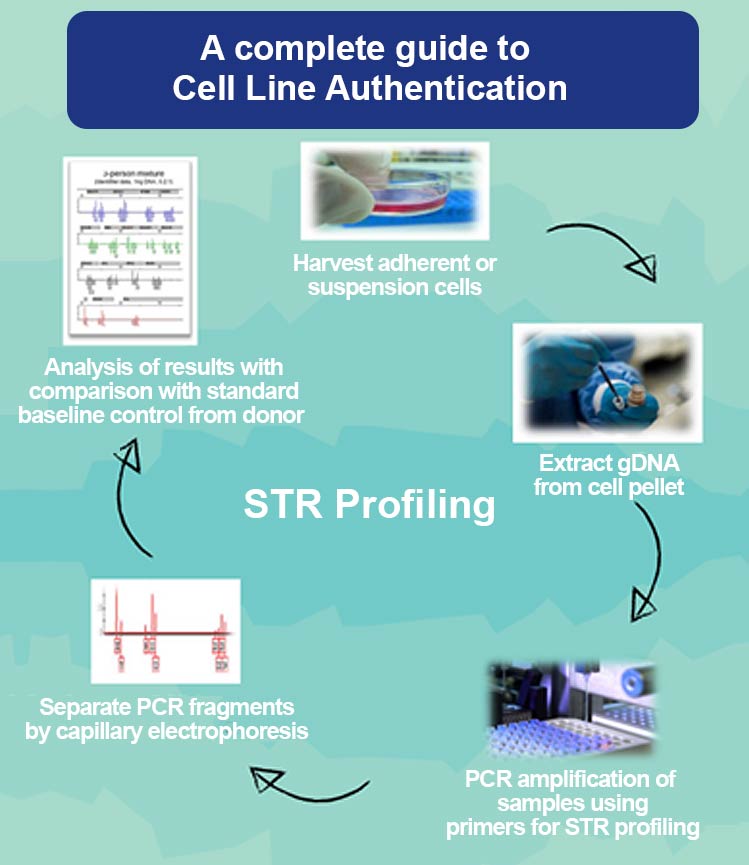 Fig 3: An illustration of the major steps involved in STR profiling.
By Tamseel Fatima and Dr Andreas Ebertz
References
Almeida, J.L., Cole, K.D., Plant, A.L. (2016) Standards for cell line authentication and beyond. PLoS Biol. 14(6): e1002476.
Bian, X., Yang, Z., Feng, H., Sun, H., Liu, Y. (2017) A Combination of Species Identification and STR Profiling Identifies Cross-contaminated Cells from 482 Human Tumor Cell Lines. Sci Rep. 7(1): 9774.
Teixeira da Silva J. A. (2018) Incorrect cell line validation and verification. Teixeira da Silva JA. Incorrect cell line validation and verification. Ann Transl Med. 6(7): 136.
Horbach, S., and Halffman, W. (2017) The ghosts of HeLa: How cell line misidentification contaminates the scientific literature. PloS one 12(10): e0186281
Neimark, J. (2015) Line of attack. Science 347(6225): 938-40.
Oyeleye, O. O., Ogundeji, S. T., Ola, S. I., Omitogun, O. G. (2016) Basics of animal cell culture: Foundation for modern science. Biotechnology and Molecular Biology Reviews 11(2): 6-16.
Reid, Y., Storts, D., Riss, T., Minor, L. (2013) Authentication of Human Cell Lines by STR DNA Profiling Analysis. In: Sittampalam GS, Grossman A, Brimacombe K, et al., editors. Assay Guidance Manual [Internet]. Bethesda (MD): Eli Lilly & Company and the National Center for Advancing Translational Sciences; 2004-. Available from: https://www.ncbi.nlm.nih.gov/books/NBK144066/
Routray, I., Mahmood, A., Ngwa, N. E., Tasleem, M., Sahin, K., & Kucuk, O. (2016) Cell Line Cross-Contamination and Accidental Co-Culture. J Stem Cell Res Ther. 1(5): 00031.