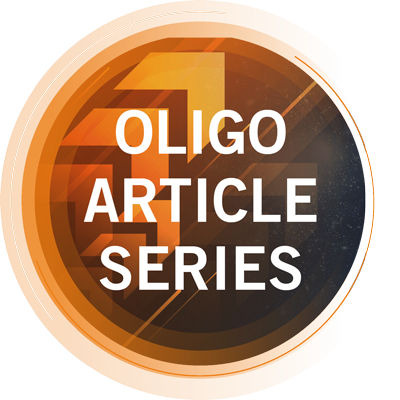 Hi Mandy, welcome to the interview.
Thank you for inviting me.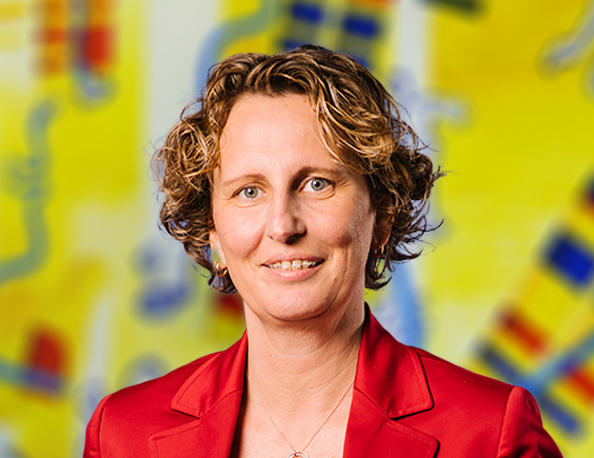 You started working at Eurofins Genomics in September 2021. How was your start?
I had a great start. My job is multifaceted and highly interesting due to the management of both production areas, the oligo synthesis and gene synthesis, as well as the cooperation with internal business units such as Sanger sequencing. My colleagues and the network are fantastic. I get lots of support and quickly became familiar with all the processes.
I started during the COVID-19 pandemic, when we had to redirect our focus on the COVID-19 testing demands, but now, we changed and heavily focus on the oligo and gene synthesis to further develop and strengthen our portfolio.
After finishing University, I wanted to work in the development area but quickly realised that I don't have the patience and endurance for research.
Before we get into your work and responsibilities at Eurofins Genomics, could you tell us a bit about your educational and career background?
I have a quality and regulatory background and I hold an engineering degree. After my university studies, I wanted to work in the field of development but quickly realised that I don't have the patience for research and development activities. After two years in a development department, I changed to a project management position. I successfully participated in a six-month project management training and managed big projects of up to 2 million Euro revenue.
When I had my children and reduced working hours, I took the chance and moved to a quality management role. At a software engineering service provider, I worked as Head of Quality and Information Security in the field of aerospace. We carried out software engineering services for an aerospace NATO project with secrecy level for instance. Interestingly, the regulations that apply in aerospace are somewhat comparable to the regulations in pharma and medical technology. As I wanted to move back to a producing company and really enjoyed the life sciences sector, I started to work for Thermo Fisher, where I directed Quality and Regulatory Affairs. Being long in different Quality roles, I wanted to change and further develop and got the feedback to continue and strengthen my education in general management. Eventually, I did an Executive MBA at the Technical University of Munich, Germany.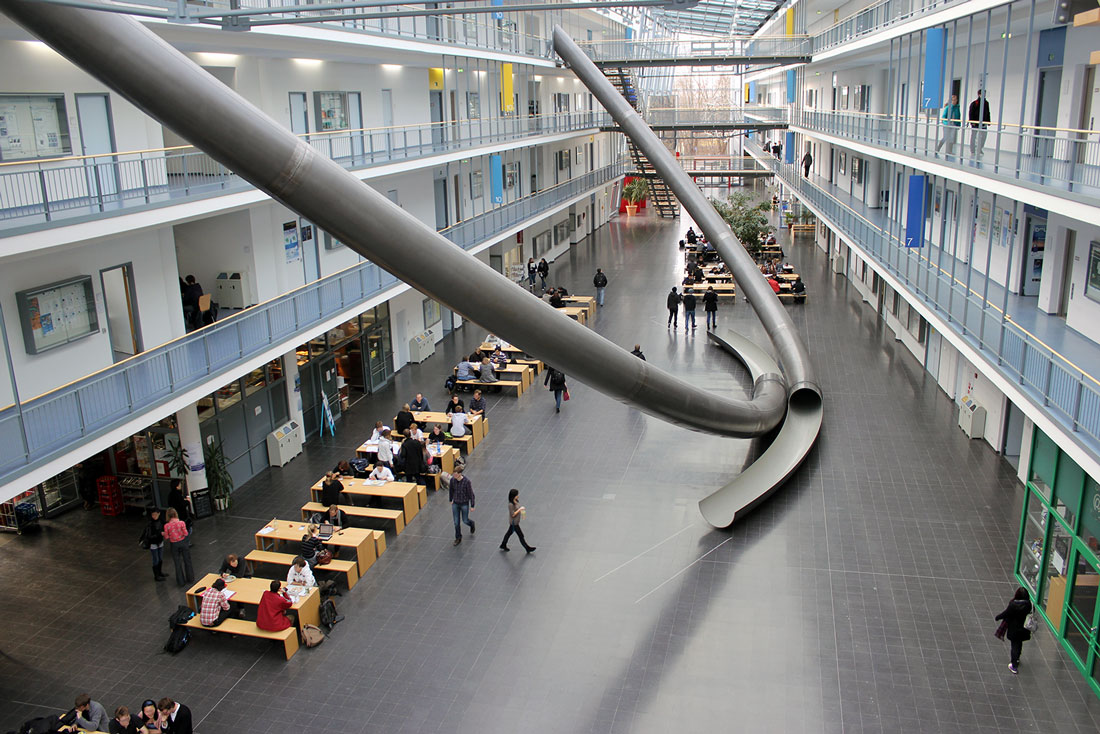 Image: Interior of a faculty building at Technical University of Munich.
In September 2021, I started working at Eurofins Genomics as Managing Director of the DNA and Gene synthesis business. I enjoy the leadership culture at Eurofins Genomics that gives me the freedom to act. Furthermore, I enjoy the speed of decision making.
Talking of taking action. You and your team are in the process of further developing and strengthening the oligo and gene synthesis. Could you tell us more?
Sure. We started by revising the organisational structure and evaluated if we have the right people in the right positions. Personal competency and leadership are important factors here. So, we advertised different positions within the company and externally, and eventually appointed new people to the roles of Head of Oligonucleotide Synthesis, Head of Gene Synthesis and Molecular Biology and Head of R&D for example. Along with the employment of new colleagues, we increased our know-how and expertise in fields like Research and Development, Process Engineering, Operational Excellence and Quality.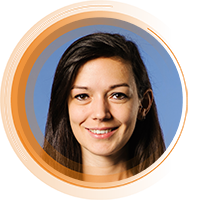 Dr. Nadine Tappe
Head of Oligonucleotide Synthesis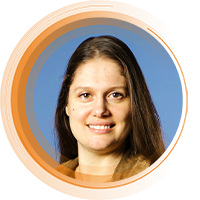 Natascha Vujicic
Head of Gene Synthesis and Molecular Biology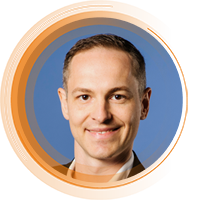 Dr. Thomas Halbritter
Head of R&D
As second step, we expanded and strengthened our Research and Development (R&D), Process Engineering and Operational Excellence teams that play crucial roles in the optimisation of our production processes. The R&D and Process Engineering teams continuously analyse our processes, develop new methods and implement new technology and higher degrees of automation.
These measures already paid off and we were able to tremendously reduce production times and increased production capacities.
Naturally, Lean management is an important factor in process engineering and we apply the Lean principles in the lab. We used the 7 types of waste concept according to the Toyota principles and restructured the production and lab space to, for example, shorten motion, and focus on key performance indicators (KPIs) and visual management.
You do have a Lean Black Belt.
Yes, I have a Lean Black Belt, and I have to say it was hard work.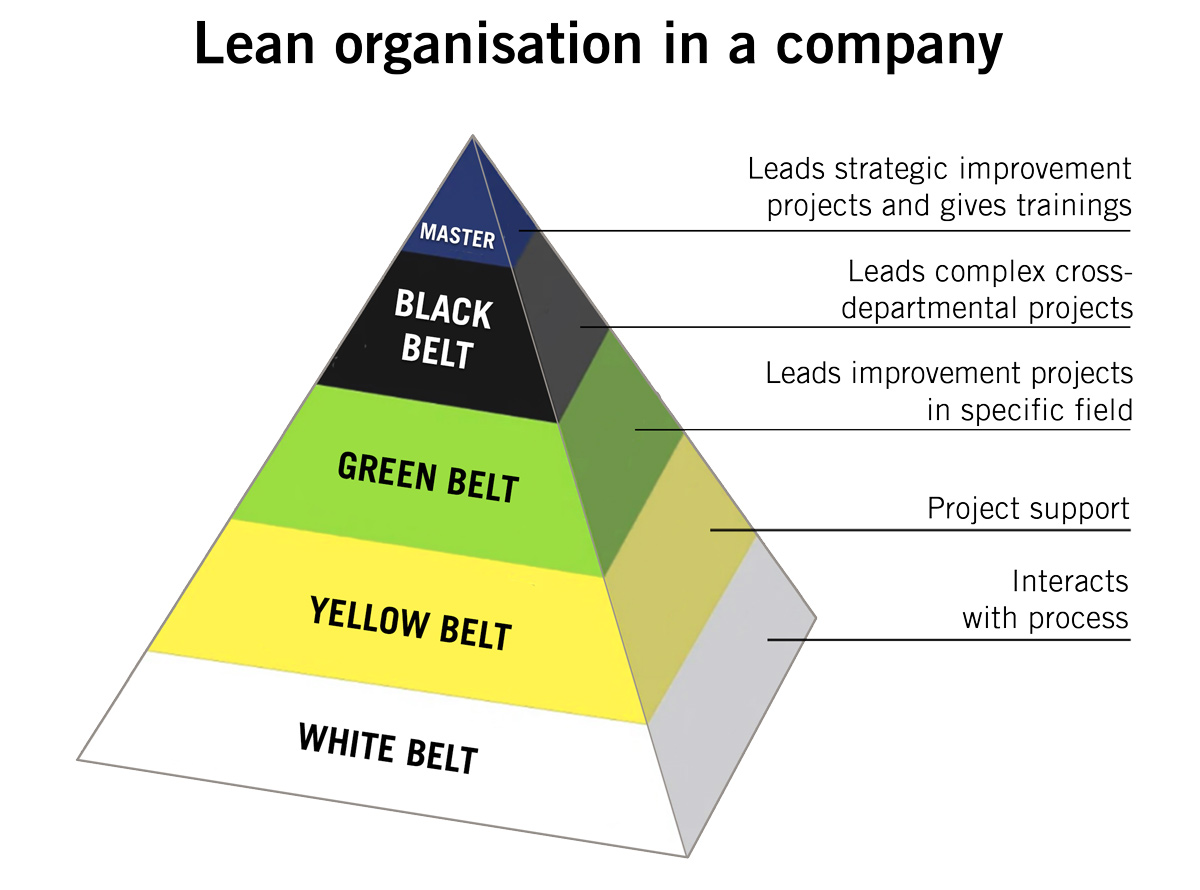 Once, a former manager gave me the feedback that it comes natural to me to identify waste and spot and understand where wastefulness happens in a process. My love for solving problems and drive to move forward definitely benefit Lean Management.
Solving a issues can be compared to a roadblock. Instead of shifting the obstacle to the side, you remove it permanently by identifying its root cause to completely eliminate the issues and thereby avoid it from happening again.
I love the servant leadership style that orients towards the needs of the employees.
You mentioned the leadership culture at Eurofins Genomics. How do you lead your teams?
According to the Toyota principles in companies, there are "4Ps" that are important: performance, process, purpose, and people. In the past years, the focus in general has been a lot on products, product quality and production. I am convinced that nowadays, in a very agile environment organisational adaptably is key. The focus on people is highly important because they carry the change. If we have the right people with the right skill set in the right position, they will be able to perform the processes and production, resulting in an outstanding product delivered on time with excellent quality. So, people are key.
I like the servant leadership style that orients towards the needs of an employee. I see it as my responsibility to provide my staff with support and what is needed to enable them to reach our goals; from interpersonal communication and tools to salary adjustments, processes, etc.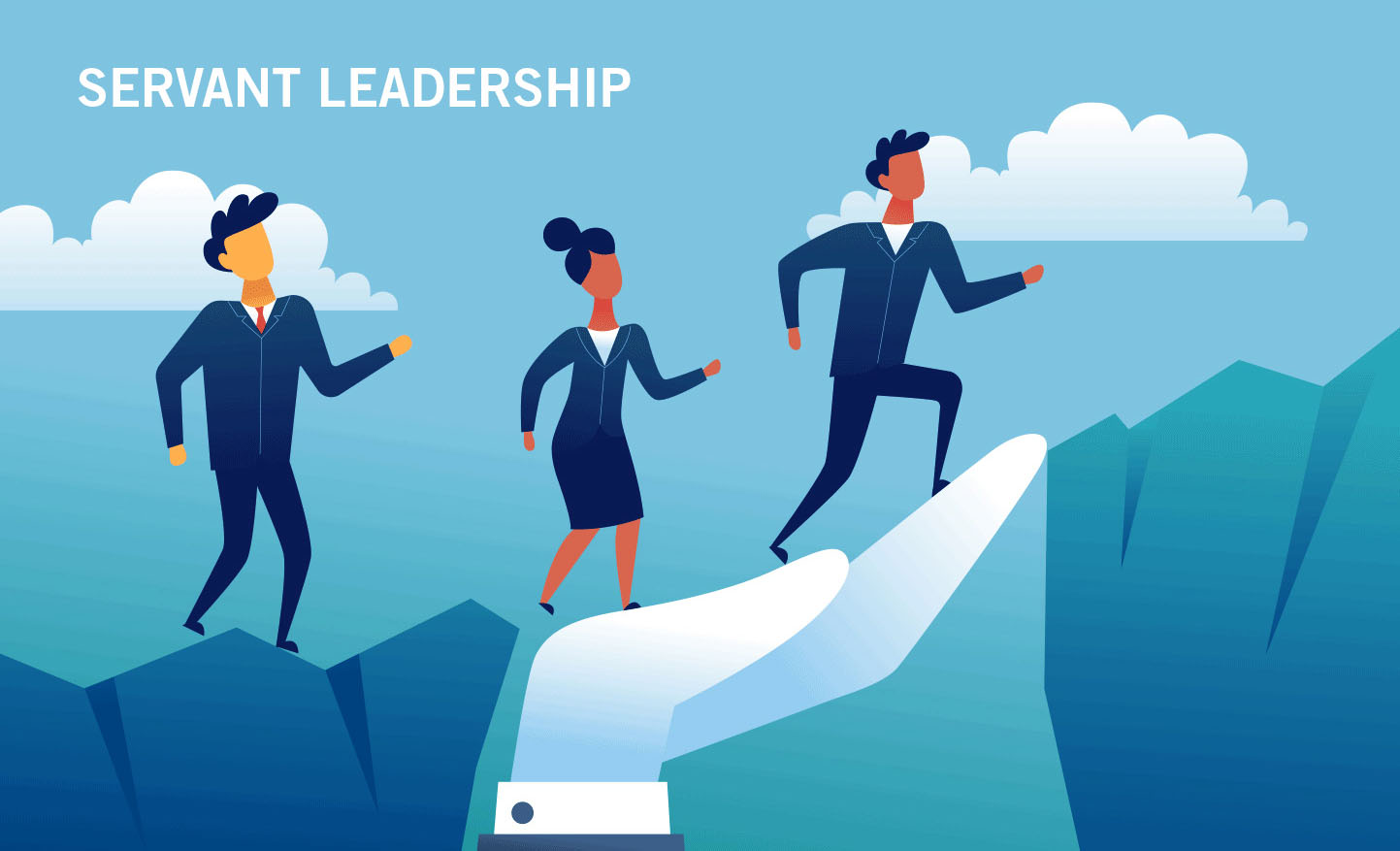 I also emphasise the importance of teamwork within the individual teams and cross-functional. I am convinced that we can only win as a team that includes all the different departments, from production, R&D and quality assurance to sales and marketing. There is no space for finger pointing or "silo thinking".
My vision is to establish processes that enable all employees to perform their work most intuitively.
What drives and motivates you?
As I said before, I love to solve issues and I am an intrinsically driven person. However, continuous learning is one of my own motivators. At the moment, I enjoy to expand my knowledge on oligonucleotide and gene synthesis.
I am also intrinsically motivated by finding ways to improve things and make the daily live at work easier for my colleagues; for example, simplify processes. Take driving a car. You probably experienced being in deep thoughts while driving and suddenly realising that you drove some seconds without noticing. Somehow, an intuitive process took over. My vision is to establish procedures that enable all employees to perform their tasks as intuitively as possible. If you do something unconsciously right, it means that it is easy, less stressful and you enjoy the task.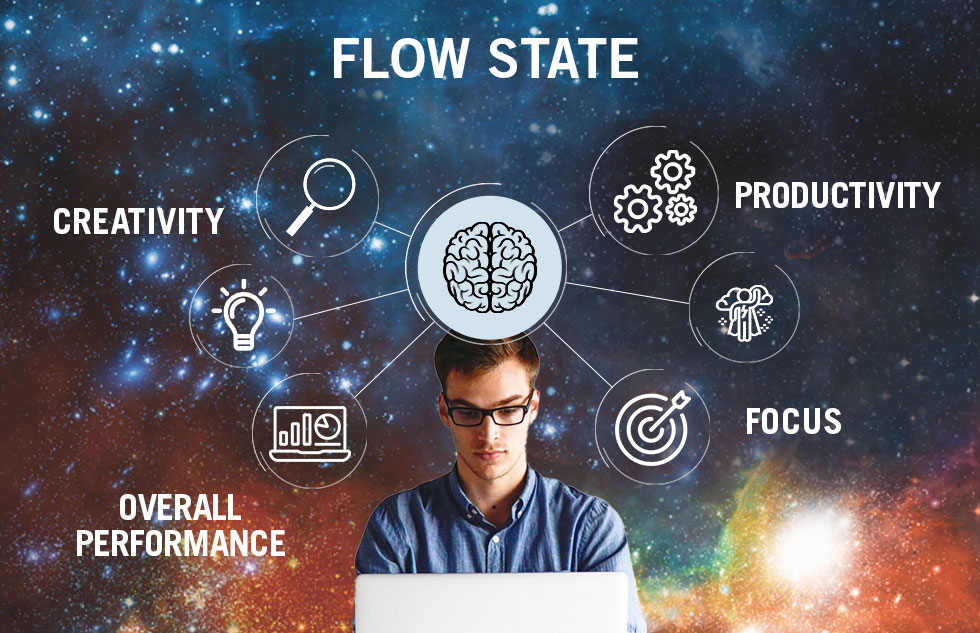 You have accomplished a lot in your career. What is the key to your success?
I am very interested in the topic of intrinsic motivation. According to Daniel Pink, to drive intrinsic motivation, you need to create purpose at work and give employees greater autonomy. Additionally, you need to enable people to master the skills they want to develop. And that's what I try to achieve for my staff. I also push for an open failure culture. Combining both I try to raise confidence and encourage my staff to take decisions and, at the same time, acknowledge mistakes.
My vision is to be the strongest team on earth with the confidence that we can accomplish anything.
What is your vision for the oligo and gene synthesis business unit?
My vision is to be the strongest team on earth with the confidence that we can accomplish anything. I want Eurofins Genomics to be the top player in the oligo and gene synthesis market based on expertise, speed, and quality that meet the different regulatory needs.
This sounds like a great vision that involves a great deal of work. A lot of work can mean a lot of stress. How do you deal with stress? What is your strategy to keep cool in stressful situations?
I am extremely resilient and ambitious. At Thermo Fisher, I had a full-time position and lead a team of 45 people. In parallel, I did my Executive MBA, which took 2,5 years, as well as my Lean Black Belt education.  So, when I enjoy something, I can overcome even the lowest low. I can extract enough motivation from the successes along the way to the final goal to endure the stress. These can be small successes such as colleagues saying that we grew together to a great team and they enjoy their work. This is part of the servant management style.
To me, accomplishing tasks also means success. Ticking them off is enough reward and I enjoy moving forward.
I learned that it is useful to work with colleagues that are somewhat opposite to me and compensate my weaknesses.
After accomplishing a task, do you move to the next task right away or do you take some time to celebrate the success?
I certainly celebrate, but quickly move on to the next task! My forward-driven mind is not so much interested in the here and now. That's why it is good to have this aspect covered and compensated by others.
This is also something I would give as an advice. Recruit employees that compensate your weaknesses. A great way to understand what counter partner you need is using the Belbin Team Inventory.
What is the Belbin Team Inventory?
It describes and tests a person's preference. There are the roles of plant/inventor, co-ordinator, shaper, implementer, and so on. I did this test with almost all my staff. When we recruit new employees, I tell my staff to think about the different capabilities needed for the open position.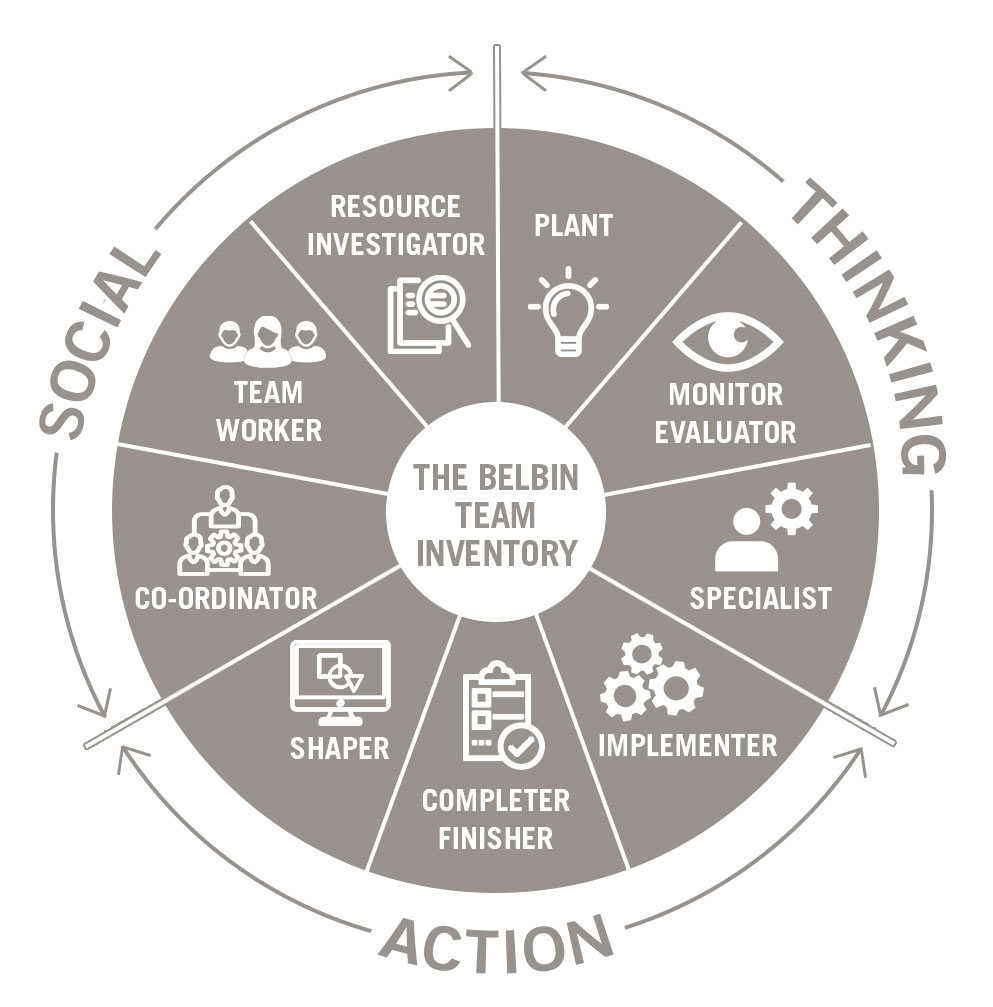 Funny enough, I can tell which role my immediate staff are without performing the test.
Let's switch from the professional topics to more personal topics. How do you start your day?
I need a lot of sleep, so my alarm clock wakes me up as late as possible. I only need little time in the morning. 15 minutes to wake up and get ready and 15 minutes for breakfast. We also prepare the clothes for the kids and set the breakfast table in the evening. So, we are very fast in the morning.
How do you spend your spare time?
I have a qualification as a swimming coach and used to coach a children group a couple of days a week. The kids are around 10 to 14 years old and I enjoy it a lot.
Currently I have a longer commute to work and I don't have much spare time for coaching and mostly spent my time with my family. I take time to read though as I love reading.
Thank you for your time and the interview.
Thank you. I enjoyed it.
More interviews with the Eurofins Genomics team members and experts